Sofia, Bulgaria – 07.12.2018
Prosveta-Sofia Foundation, in partnership with Instituto Politecnico de Santarem, Center for non-formal education (Thessaloniki), Altius Foundation, University of Social Sciences (Lodz), the school inspectorate in Dolj county and 17 secondary school (Sofia), Bratya Miladinovi School (Burgas) and 54 secondary school (Sofia), have launched a new Erasmus+ project in school education. All participating organizations from Bulgaria, Greece, Poland, Portugal, Romania and Spain have broad experience in creating teaching resources for school education and delivering trainings to students and teachers. You can read more about the expertise and experience each partner brings to the project on the Project Partners page.
The project aims at supporting students and teachers in becoming more open-minded and accepting the diversity of the surrounding world; at understanding and respecting differences among people and at valuing diversity of today's Europe as an advantage.
To do so, the project will upgrade the existing Resource Pack for teachers created within the Erasmus+ KA2 "Otherness" project which finished in 2018 and will disseminate it in new countries (Spain, Romania and Poland). The teachers will have an easy-to-use Resource pack with detailed instructions and numerous e-resources so that they could deliver trainings to their students on topics related to human rights, diversity and active citizenship. The teachers will be trained on how to use the Resource Pack and it will be used on a regular basis during school years 2019/20 and 2020/21 in some 280 classrooms in Europe.
Project partners met on December 7, 2018 in Sofia, Bulgaria to formally launch the project, to discuss some organizational and methodological aspects of prospective work and agreed on a detailed plan for the first year of the project.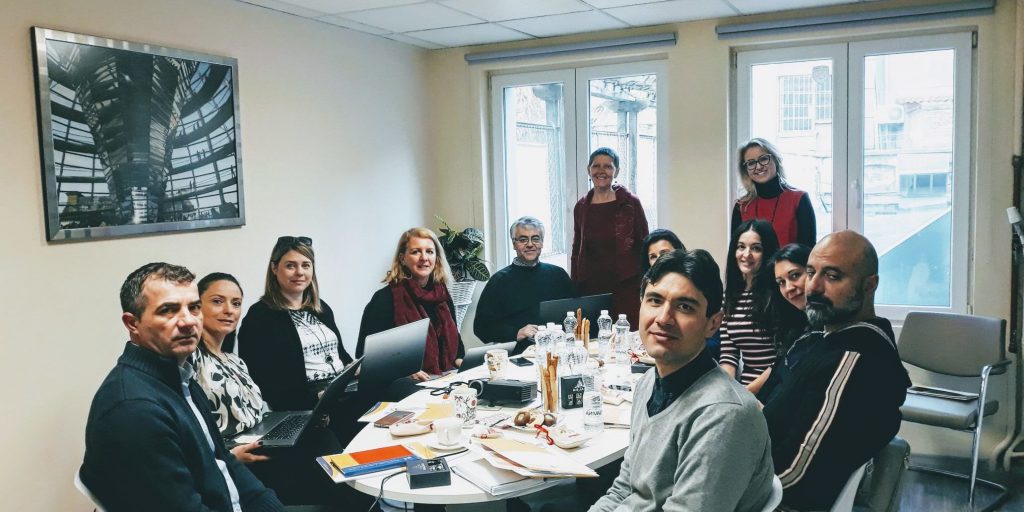 During the following months the partners will revise the existing teaching resources in the Resource Pack, edit them, is needed, will translate them in the languages of the new partners (Spanish, Romanian and Polish) and will start creating new ones in the three modules.
The first joint-staff training event will be held in Romania before the beginning of the new school year in September, 2019. Some 40 teachers and trainers will take part in it and will subsequently deliver trainings with their students during the school year.
As a whole, some 280 teachers and more than 4000 students will be involved in project activities during the 3-year implementation of the project.