Introduction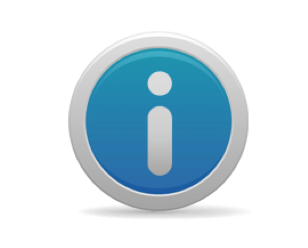 Every individual is unique, equally worthy and has the right to live according to their beliefs, customs, practices and established behavior rules.
Globalization and migration have brought together people from different ethnic origins, religious backgrounds, beliefs, traditions and languages. However, sharing a common space does not automatically result in overcoming the boundaries of historically constituted communities; it does not necessarily involve opening yourself to Otherness, trying to understand differences, valuing diversity and building common grounds for dialogue. But we live together and we should not only tolerate this diversity, we should value it as an opportunity through which we can learn from one another in order to build stronger, more dynamic societies. Human rights, diversity, tolerance and non-violence related issues have become even more important during the past few years considering recent events of wars, world attacks and refugee crisis.
The impact of the existing beliefs, customs, practices and behavior within a society naturally come first and they play the most influential role in shaping students' attitude to otherness. However, schooling could play a key role in overcoming the historically developed negative attitudes to human differences. It could support students in being open-minded, understanding the others. The realization of this role suggests that teachers, on the one hand, with all their actions and interactions emit respect to students' individuality; on the other hand, have the knowledge, skills and tools which will enable them to discuss with their students any emerging questions on existing notions of human differences in society and the expectations about the behavior towards their bearers rather than avoiding such questions or reaffirming as true the public valid impressions and expectations.
My Europe – Your Europe – Your Say project comprises of three major topics; Human Rights, Diversity and Social Inclusion and Identity and Active Citizenship 
But what is the meaning of all these?

1. Human Rights - Through this section, students will learn what Human Rights are as being set down in international law and respect them.
According to United Nations (United Nations Human Rights), Human Rights are rights inherent to all human beings, whatever our nationality, place of residence, sex, national or ethnic origin, colour, religion, language, or any other status. We are all equally entitled to our human rights without discrimination. These rights are all interrelated, interdependent and indivisible.
On the 10th of December 1948 the United Nations General Assembly which was held in Paris, proclaimed the Universal Declaration of Human Rights (UDHR); a document that is considered a milestone in the history of human rights. Now, United Nations' Declaration of Human Rights consists of 30 articles (United Nations, 2016) according to which all humans are born as members of a society, they are equal, free and have the right to justice, privacy, property, work, health, leisure, education, freedom of movement, and take part in the government of his/her country.
             "To deny people their human rights is to challenge their very humanity",
                                                                                                    Nelson Mandela.

2. Diversity and Social Inclusion – This topic will encourage students to value better every member of society as a human being and feel valued themselves as human beings.
The concept of diversity encompasses acceptance and respect. It means understanding that each individual is unique, and recognizing our individual differences. These can be along the dimensions of race, ethnicity, gender, sexual orientation, socio-economic status, age, physical abilities, religious beliefs, political beliefs, or other ideologies (Oregon University). Diversity aims to recognize, respect and value people's differences to contribute and realize their full potential by promoting an inclusive culture for all.
Diversity is around us; at school, at the workplace, within families, everywhere. Particularly in schools where more and more students from diverse backgrounds populate the classrooms, it is essential to provide methods and approaches adjustable to the "different". Numerous studies show that diversity in schools needs to be addressed in a manner of "Culturally Responsive Pedagogy" (Heraldo V. Richards; Ayanna F. Brown; Timothy B.Forde, 2007), since teachers educate students varying in culture, language, abilities and many other characteristics. Therefore, this manual will provide activities in order to empower and enrich students with knowledge and skills towards diverse groups of people.
      "It is time for parents to teach young people early on that in diversity there is beauty and there is strength."
                                                                                  Maya Angelou